WINGS Homecoming Dance
Date – Time
November 11, 2023 – 7:00 PM - 11:00 PM

Grade/Age Restriction
11 y/o–19 y/o
Location
La Stanza Downtown
615 N Mesquite St
Corpus Christi, TX 78401 US

Additional Information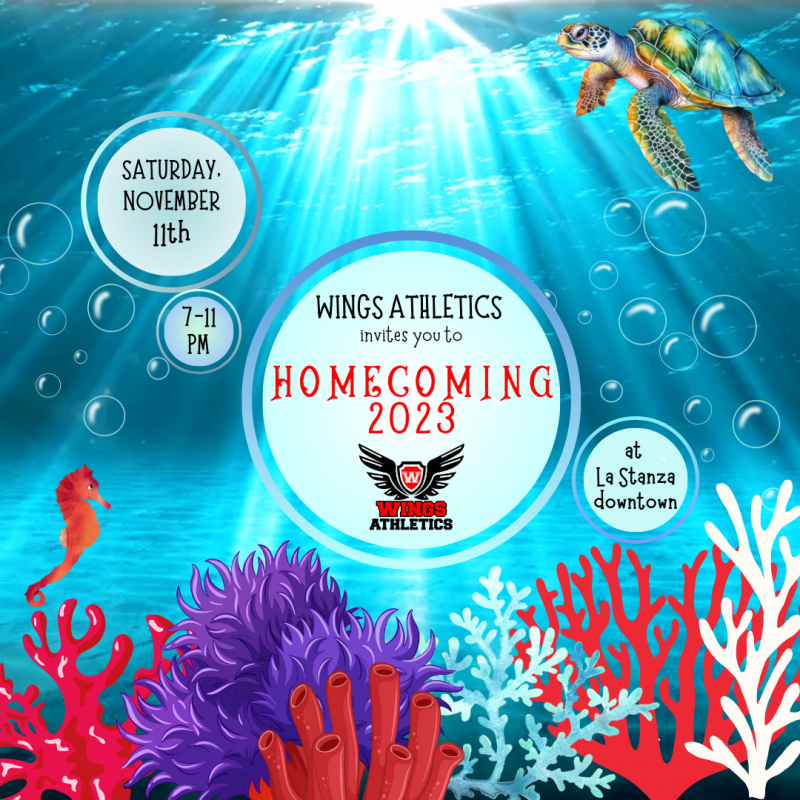 You are cordially invited to celebrate our
WINGS Homecoming
with us! It will be an enchanting night as we dive under the sparkling sea!
WINGS Homecoming is open to all homeschool students in the Coastal Bend in 6-12th grade. Students may bring a guest with them; however, they will be responsible for thier guest's conduct at our dance. As a Christ-centered ministry, our goal is to provide quality entertainment in a way that honors our Savior.
HOST Members: Please be sure you are signed into your HOST account before purchasing a ticket. Thank you!
Signups
Signup is currently closed.
The Signup Deadline for this event was 11/8/2023 – 11:00 PM CST
Email the Event Coordinator – [email protected], [email protected]