Dance Class for HoCo!
Date – Time
November 6, 2023 – 6:00 PM - 7:00 PM

Grade/Age Restriction
6th–12th
Location
Casa Ortiz Event Center
4411 Gollihar Rd, Ste A
Corpus Christi, TX 78411 US

Additional Information
Kick off Spirit Week with us Monday night with dance class! Whether you are just learning to dance or polishing up your skills, get ready to have a great time with friends!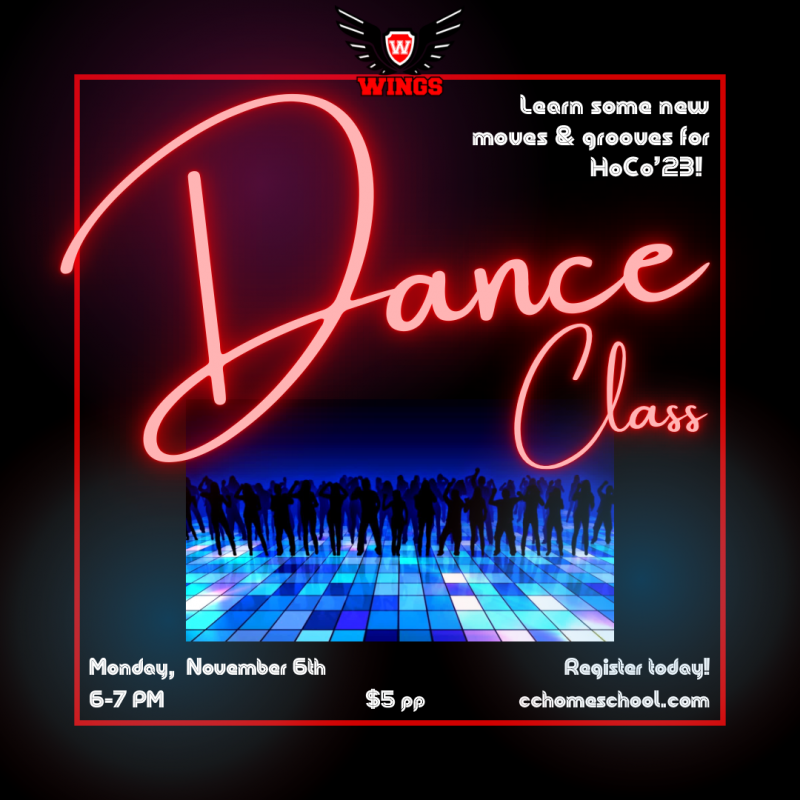 Signups
Signup is currently closed.
The Signup Deadline for this event was 11/6/2023 – 6:00 PM CST
Email the Event Coordinator – [email protected], [email protected]